Hello my friends, you are reading Pokemon Dark Rising website. We think you are here because you love Pokemon Games and ROM Hacks like us. Today, we want to introduce to you a very marvelous thing: Pokemon Dark Rising. So what is that?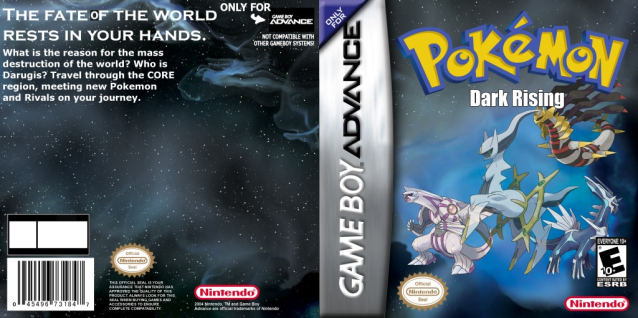 It is Pokemon ROM Hack series based on Pokemon Fire Red (U) for Game Boy Advance platform which is developed by DarkRisingGirl. DRG worked so hard – she has developed two parallel versions at the same time and they are 2 parts of this series: Pokemon Dark Rising and Pokemon Dark Rising 2. Now the first part is fully completed while the second part is still in the process of development with Beta Releases and the third part will be coming soon. In her hacks, she wrote the new storyline and made special impacts such as adding more Pokemon from later Generation, designing beautiful attack effects, creating new events and so on. All parts are really valuable gifts from DRG for those who are Pokemon Fans like you and us. Let's imagine that after you finish the first part, you will be looking forward to play the next parts.

Do you know that thousands of people downloaded and supported these Hacks? This proves how amazing they are. You will regret if you don't download and play this game series.
And at pokemondarkrising.com, we will try our best to bring all informations about Pokemon Dark Rising to you including: Download, Walkthrough, Cheats and Gameshark Codes. But we will focus mainly on Pokemon Dark Rising informations on this page, to find more informations about other Dark Rising Games.
Click the below links to the game you want to try:

The Plot – Storyline
You are a young Pokemon Trainer in Core Region. The game plot starts when you sleep and have a strange dream. You see a strange Pokemon that appears incidentally in your dream but you don't know or meet it before. This Pokemon says it chooses you to be its owner and wants you to save it and the world.
Next morning, you wake up but you still remember the last night dream and think about it. A lot of questions but there is no answers, you feel so confused. But you decide to forget temporarily it, get out of your house then go to the center of your town. Your home town Fells is so beautiful where you, your family and your best friend are living. When you get out of your house, Kaz, your best friend suddenly appears, he tells you about his last night dream which is exactly the same as yours and he is confused about it. Then he says the Professor of Fells wants to meet you and him. After that, both of you visit the Professor Lab. He quickly tells you about the climate changes and serious disasters which are occuring in your region. He also asks you if you can receive a package from Professor Oak for him. You agree to do it this mission. In your way, you meet a strange woman who appeared in your last night dream and her name is DARUGIS. After that, you quickly complete your mission and pick up the important package but a strong Pokemon inside the package appears. It wants to test your skills and your best friend skills. It uses Wind Attacks to defeat your weak Pokemon easily and makes you shocked.
When you awaken in your house, you see your Mom and you know you will have an dangerous adventure ahead to save your family, your Pokemon and your world. You need a strong power to do that. Good luck!
New Features
The brand new interesting storyline
A new change in Pokemon Center for you
You can catch all 386 Pokemon from Gen I, II, III, IV
Some new Characters added from Anime: Ash Ketchum, Misty, Brock
Nice graphics
New Moves including TMs, HMs from later Pokemon games
Screenshots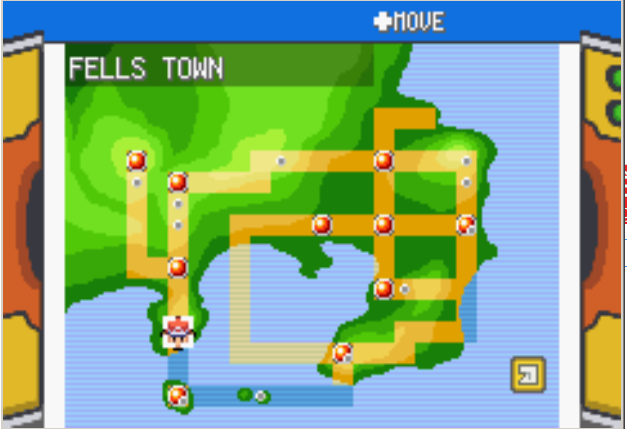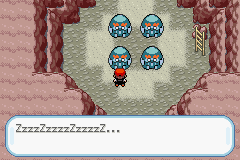 Trailer Videos
That's all. Thank you very much for reading.